GIFTING IDEAS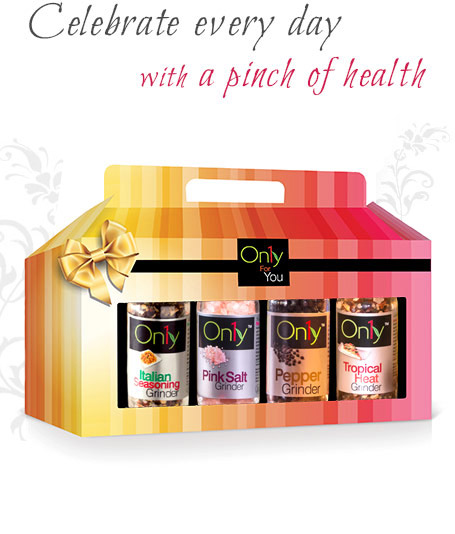 What is the best way of gifting? It is a world of choices but it is not always easy to choose the right gift for every occasion. We understand these nuances that really add value to a relationship, for we crave to make every occasion special with On1y gifting options, some customized to order.
Corporate Gifting
For Corporate gifting orders of 1000 or more boxes of assorted spice blends we offer customized packing at a small fee. Our product specialists can guide you through the choices we offer, which is a combination of whole spice and blends in glass grinders and pet jars packed to perfection for delivering the unmatchable flavours in every pinch.
Individual Gifting
Be it a home party or a cozy meal for two On1y can match up to every occasion with fiery and subtle flavours from its invaluable treasure trove of Indian and exotic spice range. You can subscribe to our promotional offers or check our website occasionally to know about best price combo offers.
Options
Currently we have a set of eight grinder jars that is listed under the product category which is available at select stores. Please check availability in your locality using the interactive map. During the coming months the gift basket will have more healthy choices as we continue adding flavours from around the world.
---
Contact