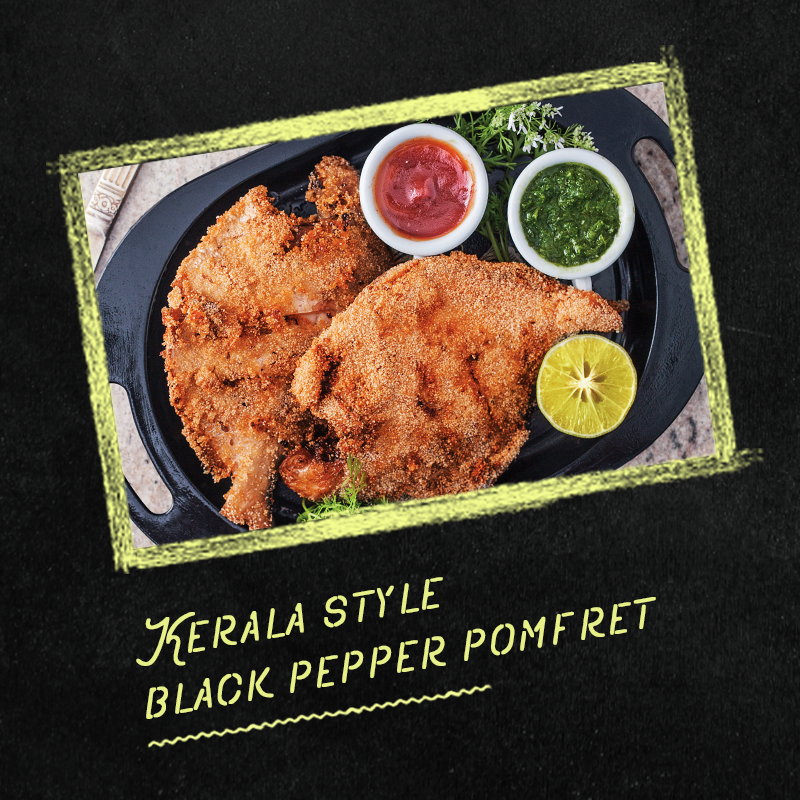 Ingredients -
Whole Pomfret Fish – 6 (medium size)
Onion Paste – 2 tsp
Ginger Paste – ½ tsp
Garlic Paste – 1 tsp
Tamarind Paste – 2 tbsp
Chopped Curry Leaves -10-12
All-Purpose Flour – 1 tbsp
Turmeric Powder – 1 tsp
Red Chilli Powder – ½ tsp
On1y Black Pepper – ½ tsp 
Salt – 1 tsp
Refined Oil/Olive oil for frying – 3 tbsp
Procedure -
Take onion paste, ginger – garlic paste, tamarind paste, turmeric powder, red chilli powder, On1y Black Pepper, salt, all-purpose flour, chopped curry leaves and make a thick paste.
Rub this paste on the fish and fill the slits with this mixture as well.
Marinate the fish for at least 2 hours in a refrigerator.
Take the fish out of the refrigerator just before frying.
Now take a non-stick pan or tawa and heat oil in it and start shallow frying the Pomfret fish over a medium flame.
Fry from one side for around 8-10 minutes or till that side is done completely and turned golden brown in color. You can cover the pan with a lid after 5 minutes.
Flip the fish and then fry from the other side for 8-10 more minutes.
Serve immediately.
Share -