A lively mix of black salt, herbs and spices. With this unique blend, your favourite fruits of the season get even more luscious, more delicious!
Ingredients
Black salt, Black pepper, Fennel, Chilli Flakes, Cardamom seeds, Rosemary
Culinary use
Grind it on to a fruit or a fruit salad for a distinguished taste.
Top Rated Recipes from On1y
Related

Recipes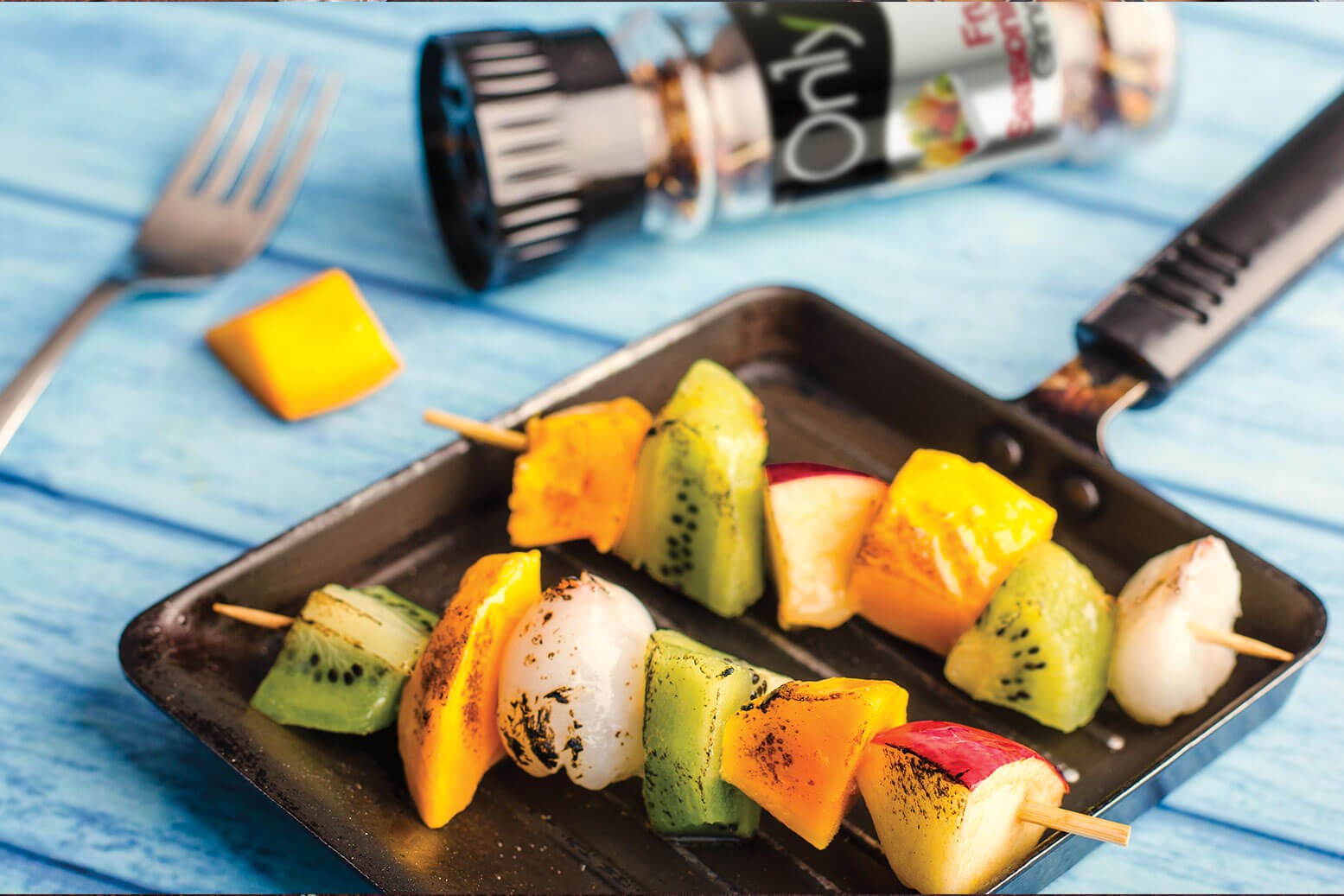 Grilled Fruit Skewers
On1y Fruit Seasoning has all that is needed to elevate the taste of any fruit up by a few notches.