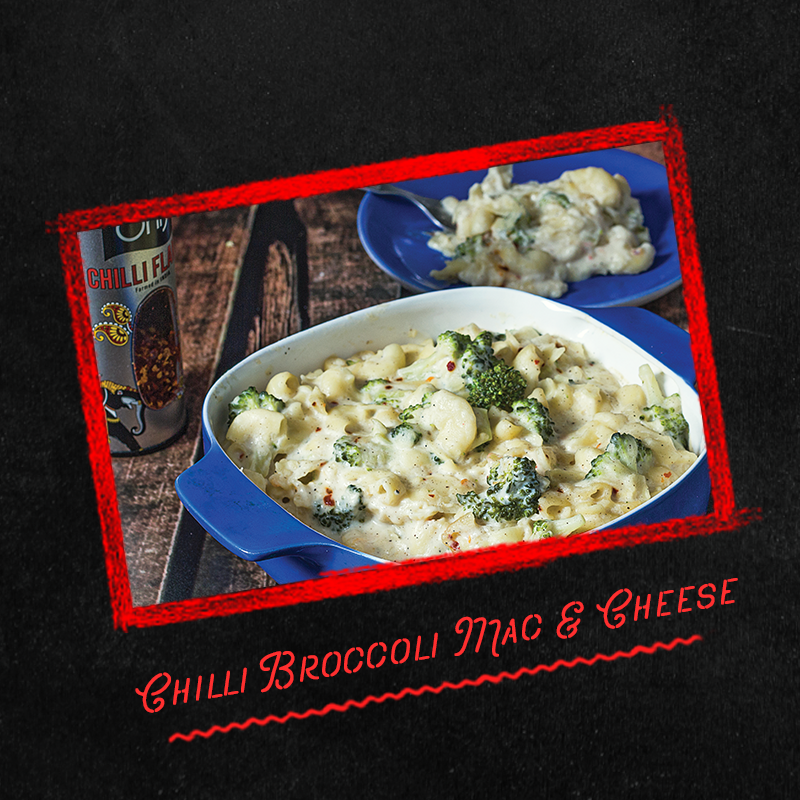 Ingredients -
Uncooked macaroni pasta – 1 cup
Broccoli – 2 cups
Butter – 2 tbsp
Chopped onion (medium) – 1
Minced garlic – 1 tsp
On1y Chilli Flakes – ½ tsp
All-purpose flour – 2 tbsp
Whole milk – 1 cup
Shredded Cheddar/ Mozzarella cheese – 1 cup
Procedure -
Bring a large pot of salted water to a boil. Cook macaroni pasta until al dente. During the last few minutes of cooking, add the broccoli florets to the boiling water. Drain everything together in a colander.
Bring to a boil and cook until thickened, for 3-5 minutes. Whisk in the sweet chilli sauce and shredded cheese until it melts.
Meanwhile, in a large saucepan, melt the butter. Add the onion, garlic, On1y Chilli Flakes and cook for 5-8 minutes or until softened. Add the flour and    stir to cook. Slowly whisk in the milk.
Toss together the pasta, broccoli, and sauce, then serve hot.
Share -