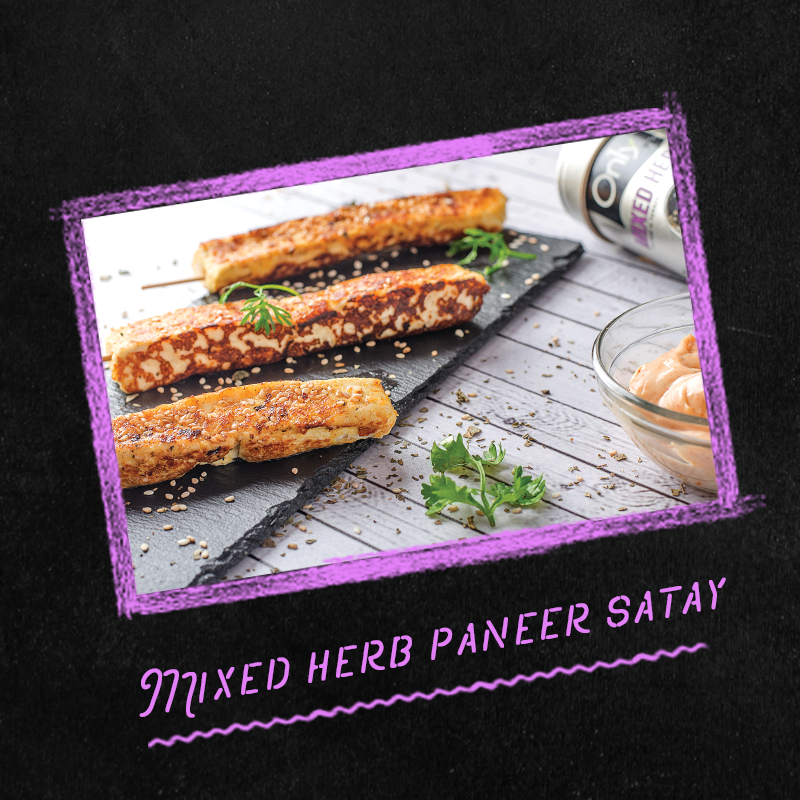 Ingredients -
Paneer – 500g
Ginger paste – 1 tbsp
Garlic paste – 1 tbsp
Toasted Sesame Seeds – 2 tbsp
On1y Mixed Herbs – 1 ½ tbsp
Chopped coriander leaves – Handful for garnish
Procedure -
Mixed Herb Paneer Satay | Steps

Cut the Paneer into long fingers of 1 cm thickness.Marinate it with ginger paste, garlic paste and On1y Mixed Herbs for 30 minutes. Arrange them onto satay sticks.
Sprinkle sesame seeds and grill them on a non-stick pan. Brush little olive oil on top.
Garnish with coriander leaves and serve hot with peanut sauce.
Share -