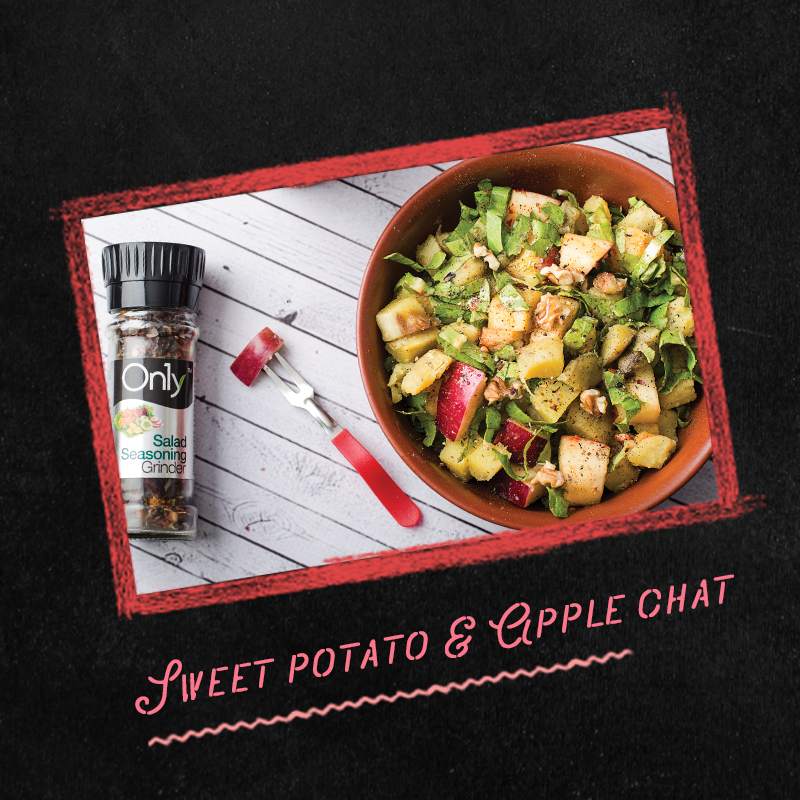 Ingredients -
Sweet potato (boiled, peeled and sliced into rounds) – 300g
Green apple (cut into thin slices) – 1
Chaat masala – 1 tbsp
Chilli powder – 1 tbsp
Cumin seeds (roasted and powdered) – 1 tbsp
On1y Salad Seasoning – 1 tbsp
Beaten Yoghurt – 2 tbsp
Lemon juice – to taste
Green chillies (finely chopped) – 2-3
Chopped coriander leaves – to garnish
Procedure -
In a mixing bowl, add On1y Salad Seasoning, cumin seed powder, chilli powder, chaat masala, green chillies, lime juice and mix well.
Now add sweet potato, green apple and mix well.
Arrange sweet potato and green apple on a service plate and pour remaining On1y Salad Seasoning on top. You can pour beaten yoghurt too.
Sprinkle fresh coriander leaves and serve immediately.
Share -